Special Guest: Darlene Zschech
WIFE, MUM, PASTOR, WORSHIP LEADER, COMPOSER, SPEAKER, AUTHOR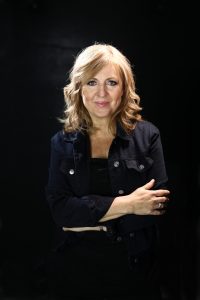 Darlene Zschech is a highly acclaimed worship leader, composer, author and speaker who has pioneered contemporary worship music over the last 25 years.
In 1997 her most famous song 'Shout to the Lord' – which is still sung by millions every Sunday! Was nominated for Album of the Year at the 1997 Dove Awards and Song of the Year at the 1998 Dove Awards. In 2000, Darlene received the International Award for influence in praise and worship along with a Dove Award nomination for Songwriter of the Year.
At the foundation of her success, is a heart to see other worshippers, worship pastors, leaders, teams and writers raised up. To this end, she has penned four books which have been translated into over 20 different languages and alongside her husband, Mark, she founded Hope: Global in 2006 to offer practical solutions to countries devastated by war, genocide and poverty.
In 2011 Darlene and Mark became the Senior Pastors at HopeUC on the Central Coast of New South Wales and while they still speak and minister extensively all over the world, they love spending time with their family and building the local church.
In early 2017, Darlene released a new live album 'Here I am Send Me' (Hineni) which was recorded at HopeUC.
We are so very blessed to have Darlene as our special guest this year at Church Together.